HOPE FOR THE HURTING

Wars, destruction, famine, drought, disease, death, tornadoes, earthquakes, sickness, financial loss, broken relationships, addictions, violence, crime and unrest, the list could go on and on. We are living in a world which at times appears to be unraveling. There is so much confusion and hurt in this world we live in.

We ask where is GOD or is there a GOD? Why is he allowing this to happen to me or my loved one? Some blame GOD. Others curse GOD. Sometimes it feels there is little hope for this world.

What does the Bible say about the hurts in this world? Hope For The Hurting is a page on this website especially for those who are hurting and for the people that love them.
Only Jesus Christ can provide true healing from the hurts of life. He is called the great Physician, Wonderful Counselor, Prince of Peace. We have so many verses from God's word to share with you.
Through salvation, you can receive eternal life. Once you are saved and have let Him have your life fully, then a deep intimate relationship with Jesus Christ will provide you with peace and healing in any circumstance.


While this page still being added to as the Lord leads us to, we would like to leave you with these two comforting verses from the Bible:
"For I know the plans I have for you," declares the Lord, "plans to prosper you and not to harm you, plans to give you hope and a future. Jeremiah 29:11 (NIV)

"For my thoughts are not your thoughts, neither are your ways my ways, declares the Lord." Isaiah 55:8 (NIV)







Powered by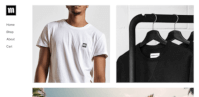 Create your own unique website with customizable templates.